Home | Programs | Events | Facilitators | Gallery | Contact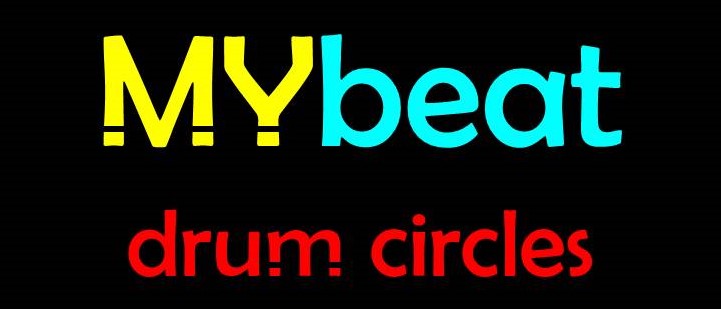 Facilitators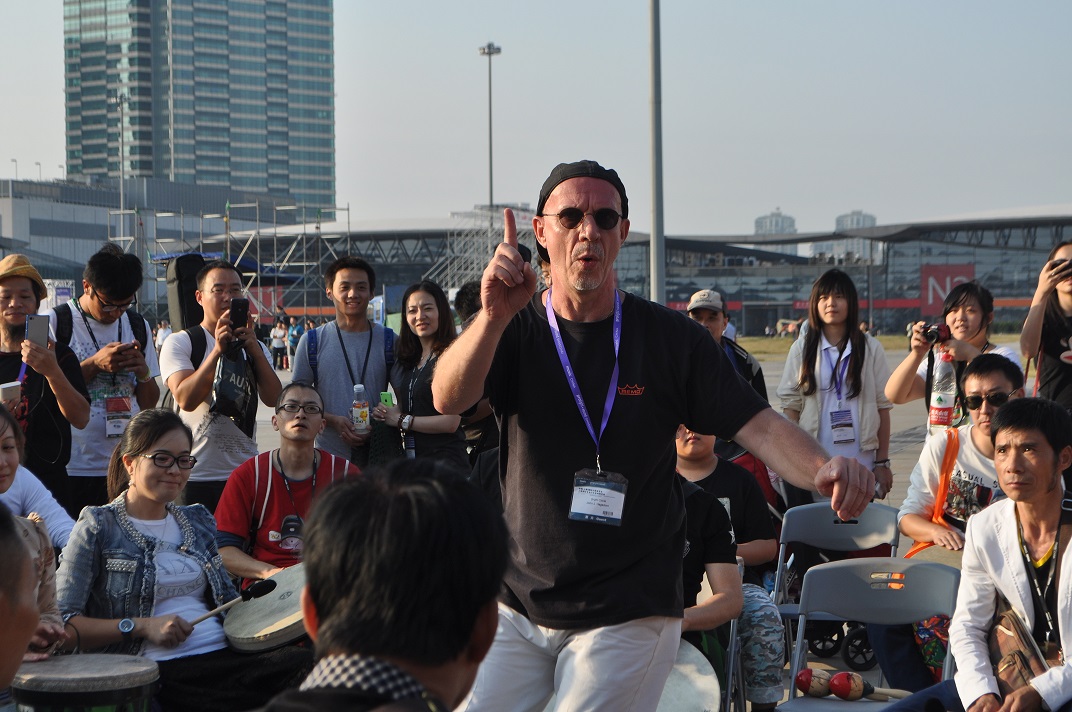 John J. Hagedorn
John has been drumming for his whole life and practicing group facilitation for his entire career.
He has been studying drum circle facilitation since 2005. With 25 years of corporate training experience,
John turns the drum circle metaphor into a meaningful, hands-on learning experience for organizations
in Malaysia and throughout the Asian region. He is the first drum circle facilitator in Malaysia to be certified
by Village Music Circles, Santa Cruz, CA, USA, and the only one to receive an endorsement from
the Remo drum company, Valencia, CA. USA.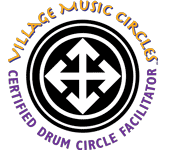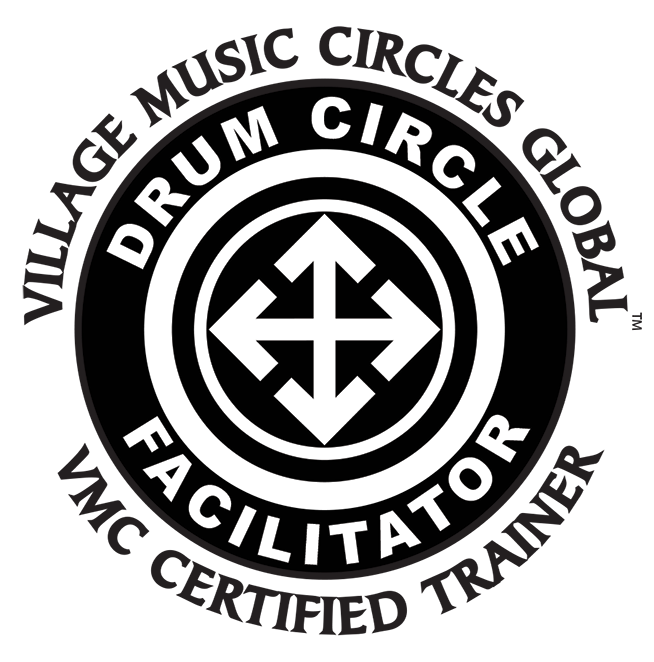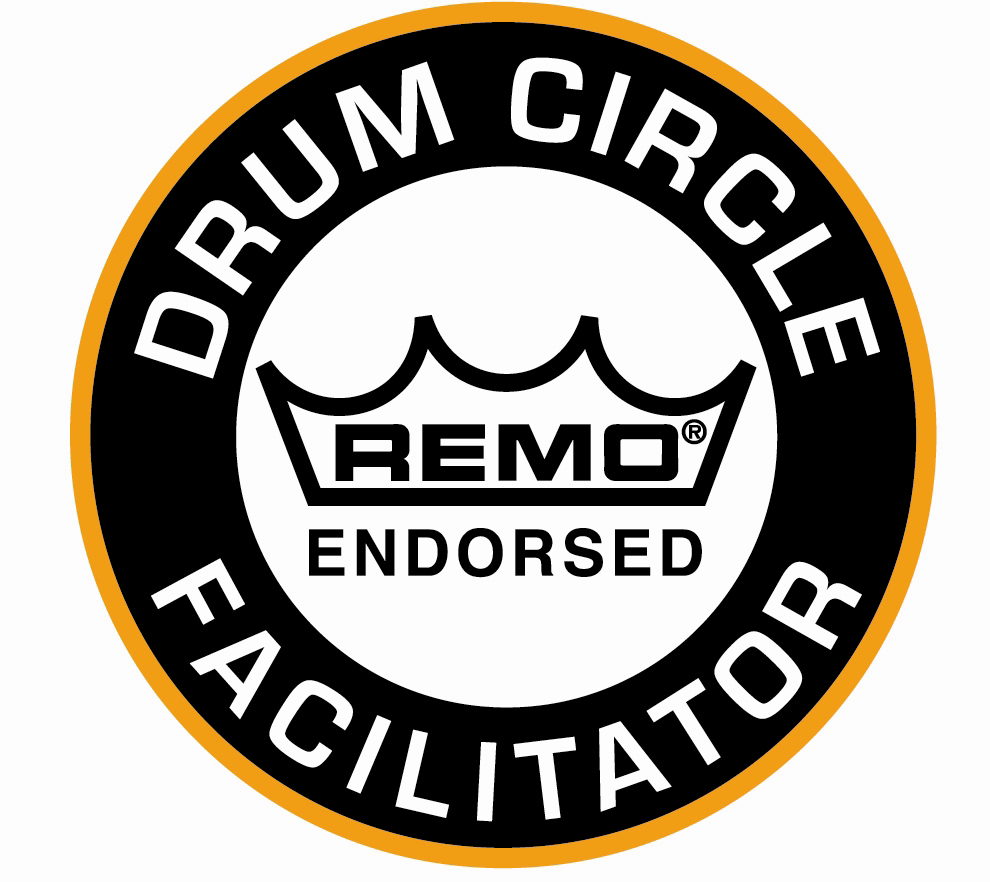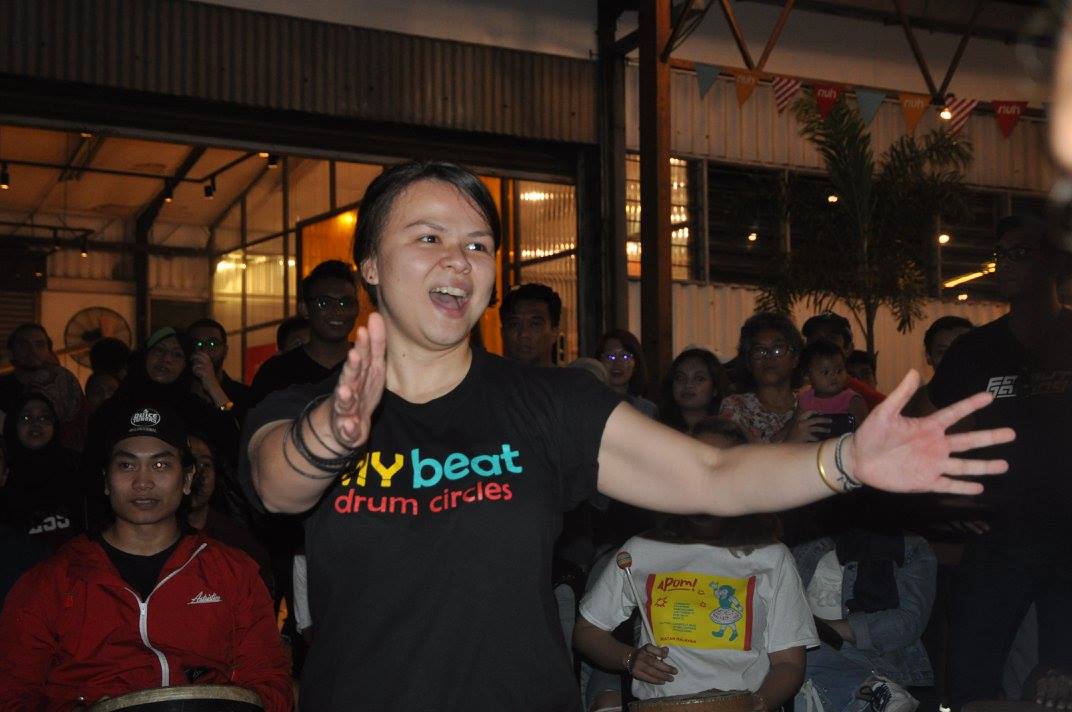 Rhonwyn Hagedorn
Rhonwyn is a social entrepreneur running a rural community development enterprise.
She has studied drum circle facilitation with Arthur Hull since she was 11 years old.
In 2015, Rhonwyn was recognized by Village Music Circles, Santa Cruz, CA, USA, as the youngest certified drum circle facilitator
IN THE WORLD.
Rhonwyn has facilitated drum circles for many corporate groups in addition to running rhythm classes for home-schooled kids,
children's rhythm classes, and wellness sessions for people with Parkinson's disease.
She is certified by Remo drum company, Valencia, CA, USA to conduct the HealthRHYTHMS protocol.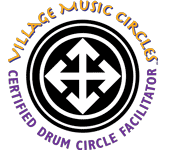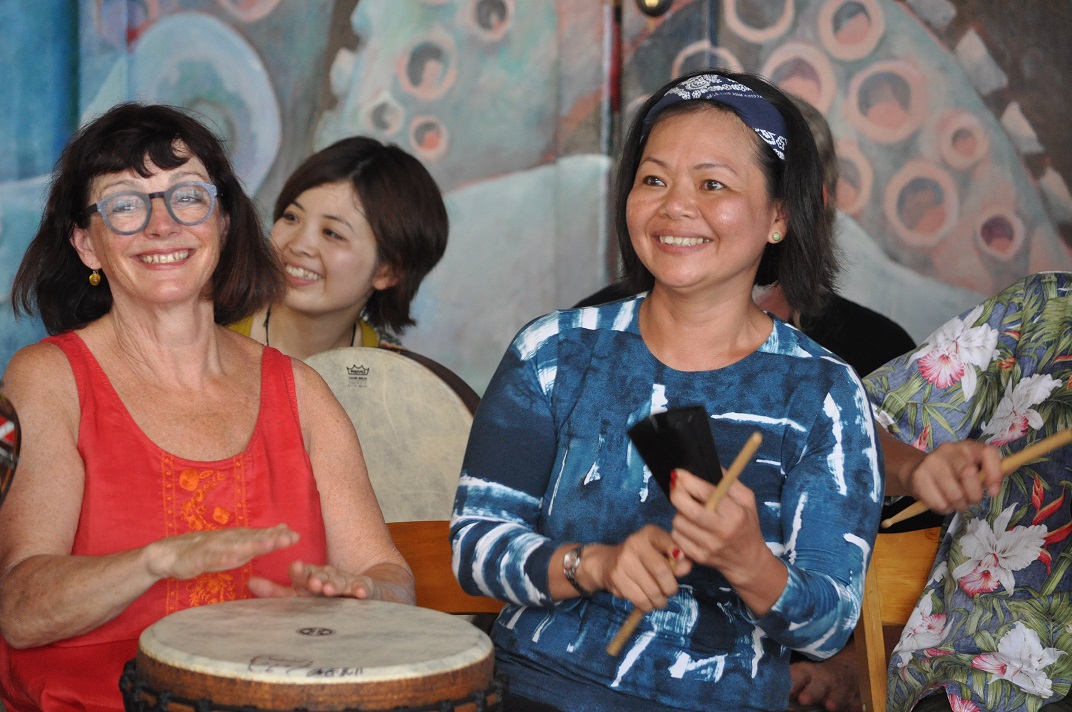 Terry Pain
Terry is a trainer for Malaysia Airlines Berhad. She has been actively involved with drum circle facilitation
since 2012. In addition to creatively bringing drums and rhythm interventions into her training programs for flight attendants,
Terry has also facilitated drum circles for kids and for women's groups.
Terry is a Mentor trainer for Village Music Circles.
MYbeat International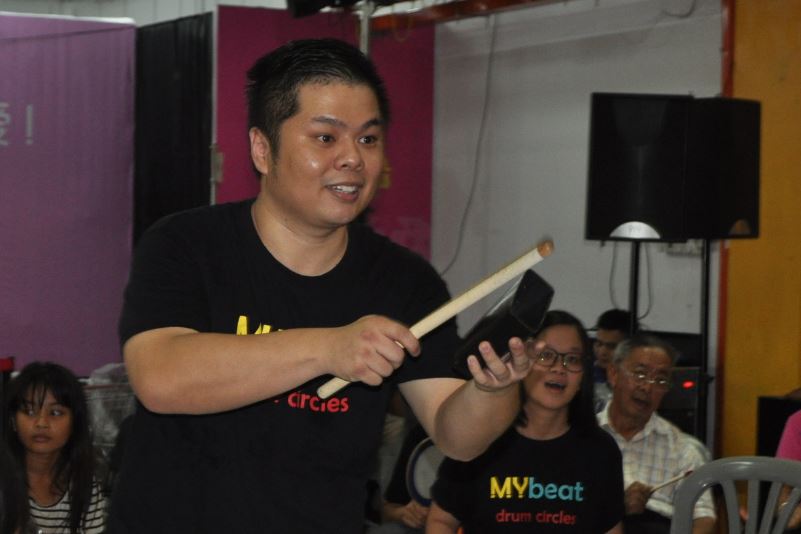 Leon Ling - Coordinator, Sibu, Sarawak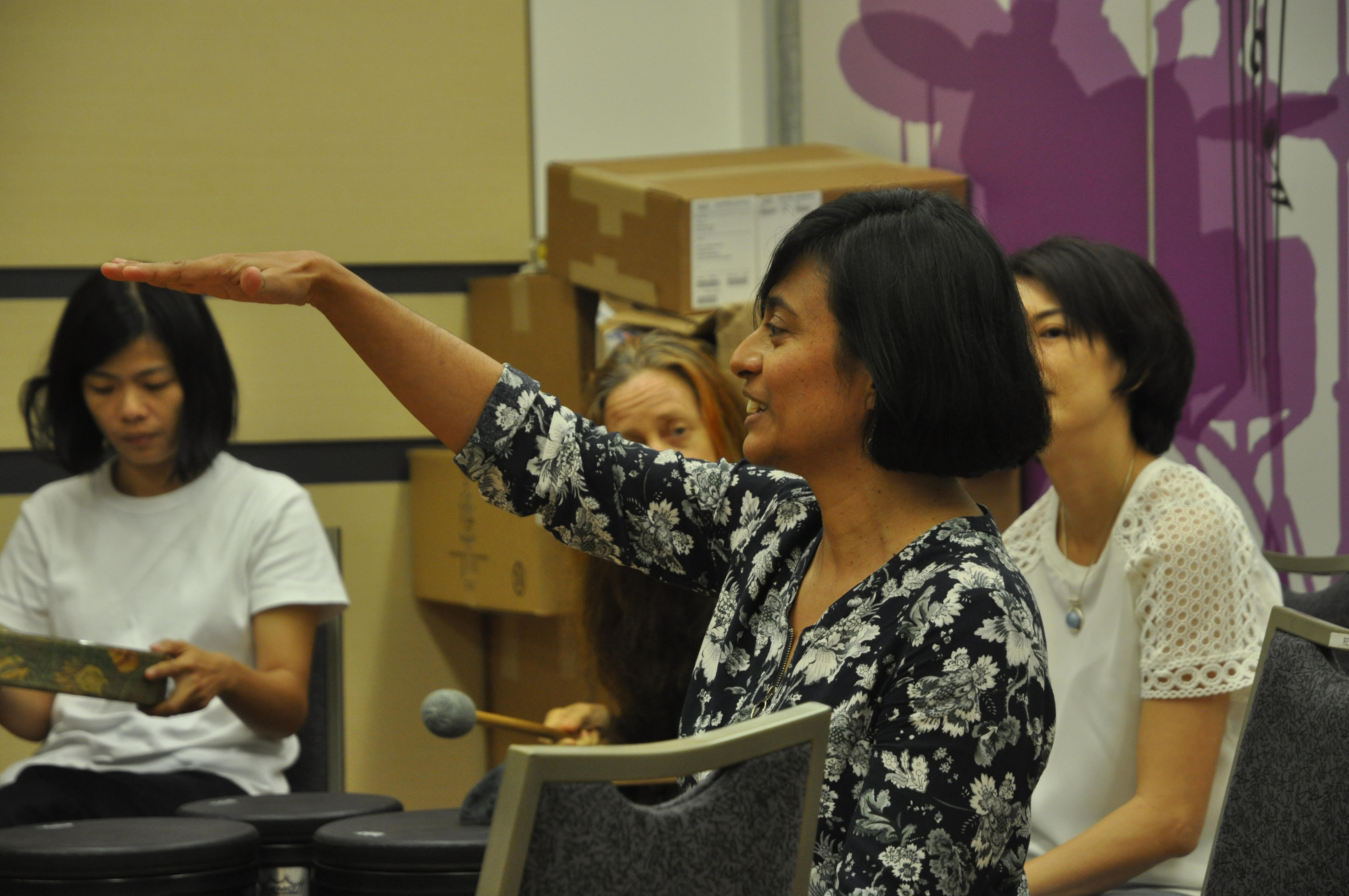 Preet Kalsi - Coordinator, Kota Kinabalu, Sabah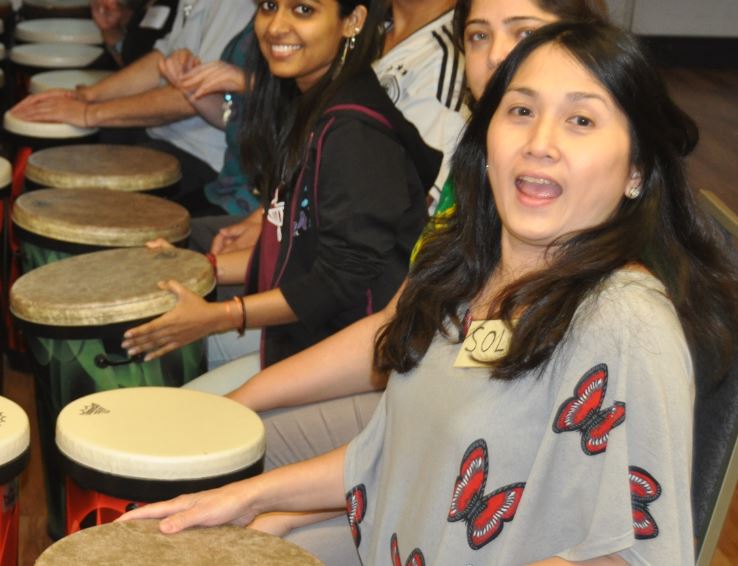 Solinda Bautista - Coordinator, Manila Philippines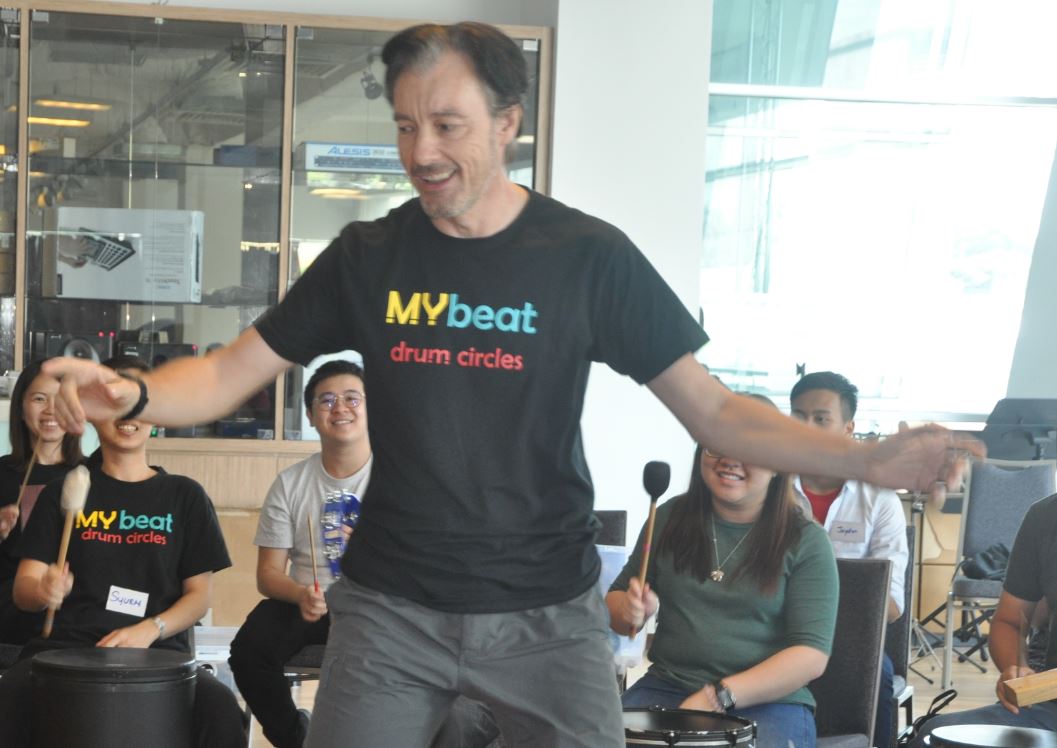 Ross Cain - Coordinator, Bangkok, Thailand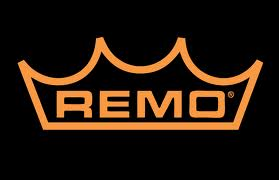 MYbeat proudly endorses Remo drums.
2017 Better Training Solutions Sdn Bhd, Kuala Lumpur, Malaysia